"

Maria provided exemplary music for our ceremony, cocktail hour and reception - she did it all! She was so helpful throughout the entire process, from the planning to the event itself, we couldn't have asked for a better live musician to provide the soundtrack to our special day. She was professional, smiling the whole time, and really excellent at reading the room, able to adapt her program in the moment to meet the desires of our family and friends as they bopped along to her unique and lively music. Highly recommend!!"
— Theresa & Jeremy
"

Thank you so much for your beautiful music at our wedding this past weekend! You are beyond talented! The work you devoted to our day, our special requests and songs made the day absolutely perfect and beyond our greatest hopes!"
— Caitlin & John
MARIA will provide all ceremony music: gathering, processional, interlude and recessional. Pieces are carefully selected to reflect the style and taste of each couple, creating the mood they envision for their wedding day. 
Cocktail music is upbeat, spirited and festive. Dinner music is understated and in the background, sensitive to conversation and the dining atmosphere. 
 
PLEASE  USE THE FORM BELOW TO TELL US MORE ABOUT YOUR WEDDING DAY
 
*Special requests for particular songs, transcriptions and arrangements will be honored whenever possible (additional fees may apply). 
Sample Ceremony Music: 
Bridal Chorus – Wagner 
Canon in D – Pachelbel 
Romance – anonymous 
Air from Water Music – Handel 
Air on the G String – Bach 
Jesu Joy of Man's Desiring – Bach 
Minuet in C - Sor 
Canarios – Sanz 
Spring from The Four Seasons – Vivaldi 
Wedding March – Mendelssohn 
Cocktail & Dinner Music: Various Styles arranged for solo guitar. 
Classical, Spanish & Flamenco, Brazilian, Popular, Jazz.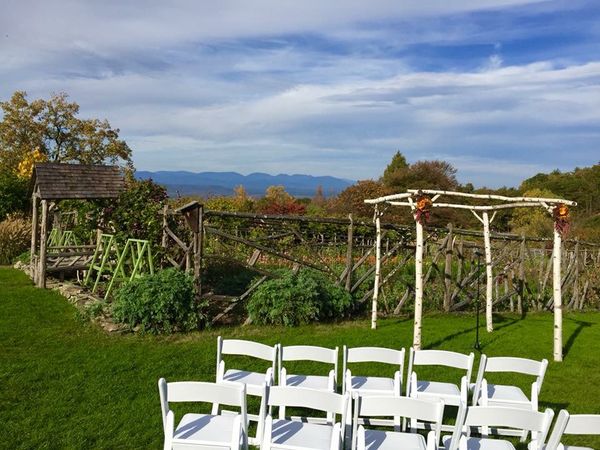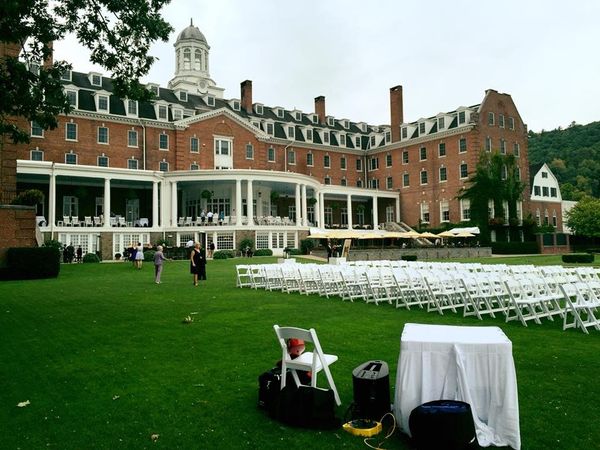 "

Maria played at our wedding, during the time just before the Ceremony, during the Ceremony, and in the cocktail hour before the reception. Her music was absolutely perfect for all three portions of our day! Not only did she capture the mood perfectly, her presentation was such that the music complemented the setting (outside, on the dock, at the Otesaga in Cooperstown) and just fit perfectly! I will never forget as long as I live her rendition of Amazing Grace as my new bride and I stood with our guests to remember our ancestors, specifically, our fathers, with whom we were very close and who passed away a few years ago. Not only was Maria the consummate professional and artist, she was incredibly helpful as we prepared for our day. We did not have much time between the time we first contacted her and the wedding day. However, she was helpful in recommending certain ways to go with the music, and her direction was absolutely spot on. If you want a memorable wedding, one that will stir your soul and bring real joy to your heart, bring Maria and her wonderful guitar into your special day. Her presence, her music was so central to making our day the happiest day of our lives. "
— Cheryl H and Fred K
"

We want to thank you for helping make our wedding day the best of our lives. The music that you played for our ceremony was so incredibly beautiful. Your rendition of "I've Just Seen a Face," was perfect and it made our processional so unique and special. You are an incredible musician and we are honored that we could share our special day with you. Thank you again!! "
— Peri & Kevin